Fashion and technology have long had a symbiotic relationship, with each pushing the boundaries of the other to create an ever-evolving zeitgeist. In 2023, AdidasOriginals and BAPE are showcasing this relationship in full glory with the release of their Triple-White Forum 84 BAPE Low sneaker collaboration. The groundbreaking feature? A limited shoe release with an associated metaverse "digital twin" NFT.
Physical Meets Digital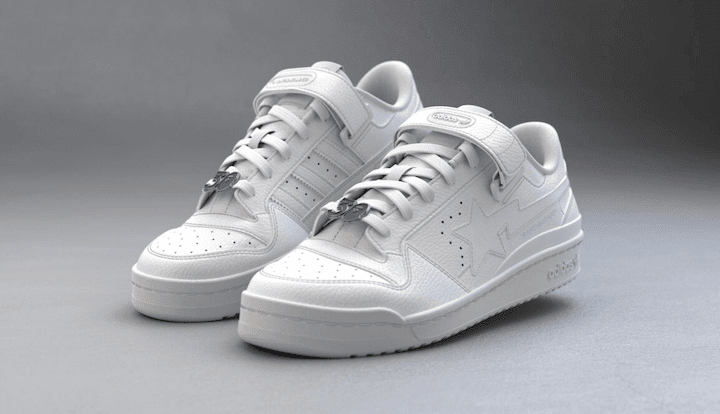 AdidasOriginals and BAPE's collaboration is not just a union of two fashion titans but a tangible and virtual harmony. Every limited-edition sneaker will have its exclusive NFT – a digital token representing ownership and authenticity of that particular shoe in the metaverse. This means that while the shoe owner can proudly strut around in the physical world, their avatar gets the same privilege in the online realm of the metaverse.
Design Aesthetics
The Triple-White Forum 84 BAPE Low sneaker is a testament to the timeless design legacy both brands bring to the table. With the pristine white hue, minimalistic design, and signature BAPE camo patterns subtly infused, the shoe stands as a versatile addition to any wardrobe. But the unique NFT attached to each pair is what truly sets it apart. This digital twin resonates with the physical shoe design but is enhanced with metaversal elements making it a true artifact of 2023.
The Auction Phenomenon
In an era where sneakerheads and digital collectors converge, the auction for these limited shoes was a grand spectacle. Not only did it attract the crème de la crème of the fashion world, but also those immersed in the online spheres of the metaverse. With the virtual twin NFTs, owners can flaunt, trade, or even auction their prized possessions in the metaverse, offering an entirely new dimension of ownership and exclusivity.
Implications for the Future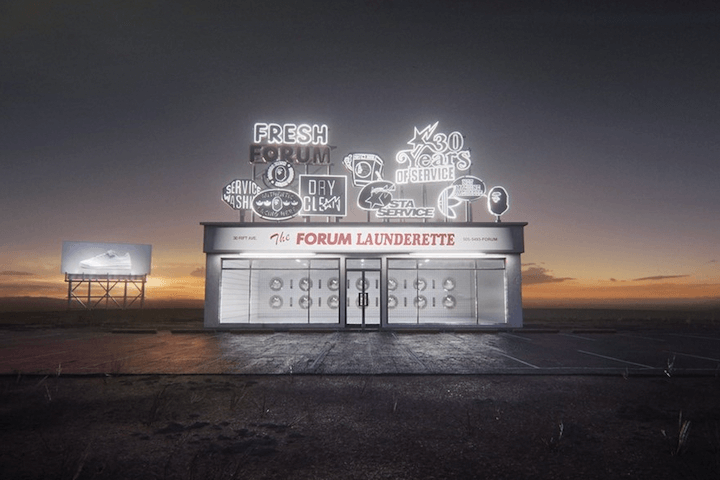 This collaboration signifies a transformative shift in the world of fashion and technology. With its limitless possibilities, the metaverse is a canvas for brands to reimagine product offerings and ownership experiences. The Triple-White Forum 84 BAPE Low sneaker collaboration is a peek into a future where one's style and identity seamlessly bridge the gap between the real and virtual worlds.
Conclusion
As MetaverseMedia.co continues to track and present the latest developments in this parallel universe, the AdidasOriginals and BAPE collab stands as a remarkable fusion of fashion and the future. The Triple-White Forum 84 BAPE Low sneaker is not just a footwear release; it's an emblem of an era where every physical entity might just have a digital reflection. The line between the tangible and the intangible is blurring, and we're here for every step of the journey.